About Us
About Us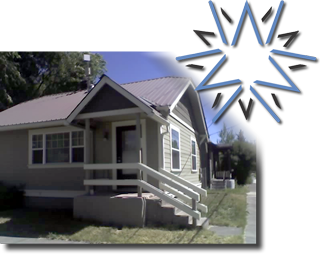 Webformix is Central Oregon's leading wireless solutions provider. As of 2012, we use over 40 transmitters to cover roughly 1,500 sq mi of Central Oregon. We are a small, dedicated team of technology experts. Eric Ozrelic founded Webformix as a consulting firm in 1997, and later in 2000, added hosting services. In 2004, we started providing wireless internet service in Crooked River Ranch. As this home-grown business succeeds we continue to expand our network to provide unmatched coverage, speed, and value in high speed internet, throughout Central Oregon.
Our past experience in consulting, hosting, and other web related services makes for a powerful addition to our core wireless business. We are proud to be able to bring high speed internet to rural Central Oregon.
We understand that support and value are of great importance to many of us living in Central Oregon. We are not a big business, and we take pride in the personal connections we make with our clients. We love living and working here.

Webformix
67 NW Hawthorne Ave
Bend, OR 97701-2915
Office Hours: 9am-5pm M-F
Support Hours: 9am-5pm M-F
noon-5pm sat&sun