Bend Oregon: High Speed Internet for Bend, OR 97701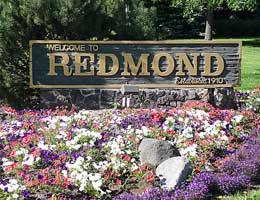 Bend, OR 97701
Bend is the seat of Deschutes county, 75,000 strong as of 2006. Founded over 100 years ago as the most popular route through the cascades, it's now the most popular route to Mount Bachelor. Home to half a dozen microbreweries and outrageous housing prices. It is also where Webformix High Speed Internet Service is headquartered, at the intersection of Hill St and Hawthorne Ave. We provide High Speed Internet to places throughout Bend Oregon, so if you live here you should look into Webformix Broadband Internet for your home or business.
Now Bend is a challenging place to provide wireless service, it's fairly noisy with home wifi and covered in trees and various radio obstacles. To combat this, we have transmitters hosted at multiple locations on Awbrey Butte broadcasting High Speed Internet and Broadband Internet throughout the community. Other Internet Providers do not cover all parts of Bend equally, and they may require data transfer caps, contracts, or charge high rates in case you don't bundle their other services. Webformix High Speed Internet is simple, inexpensive, and there are no contracts or usage caps. You get what's on the tin when you sign up for Webformix Broadband Internet Service!
For more details check out our Interactive Coverage Map, and Schedule a Free Site Survey today!