Terrebonne Oregon: Need Broadband in Terrebonne, OR 97760?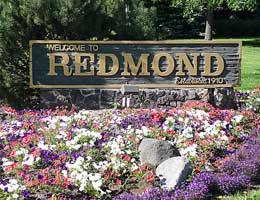 Terrebonne, OR 97760
Located in the heart of Central Oregon, Terrebonne is an unusually interesting place to visit.. even if most motorists drive through the town on 97 without realizing it was there.
First of all, it is the only major way into Crooked River Ranch. Lower Bridge road intersects 97 just at the north end of Terrebonne.
Next, it plays host to Smith Rocks State Park, one of the most popular and impressive land features in our part of the state. Smith rocks boasts hiking and mountain climbing paths designed for every level of explorer: from the easily winded pedestrian to the Mission Impossible freestyler, with every niche in between.
Every Halloween the Central Oregon Pumpkin Company holds a gala celebration, complete with a 12 acre corn field maze.
And finally, if you need a bite to eat while driving through don't neglect the Sun Spot Drive in.
Whatever brings you to Terrebonne, it's nice to know that Broadband Internet service from Webformix can keep you connected.
Residents of Terrebonne may receive High Speed Internet coverage from a number of Webformix transmitters depending on the landscape. You might have sight of: Powell Butte, Gray Butte, Cline Butte, Grizzly Mountain, or even the Crooked River Ranch Water Tower.